It's started

The first work toward refurbishing Chris570's XM V6 gearbox has begun..
First job was to hoist it on the engine crane and give it a good wash after removing many ancillaries. here it is fresh from its bath: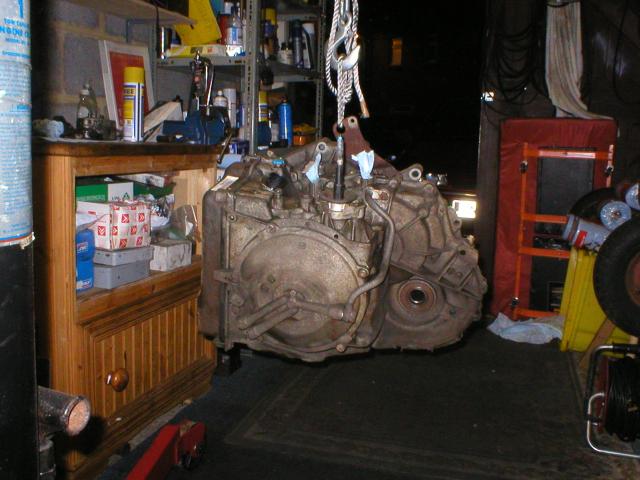 I was hoping Chris was going to bring it to me sparkly clean but alas, no such luck.
And here it is all ready for the taking apart...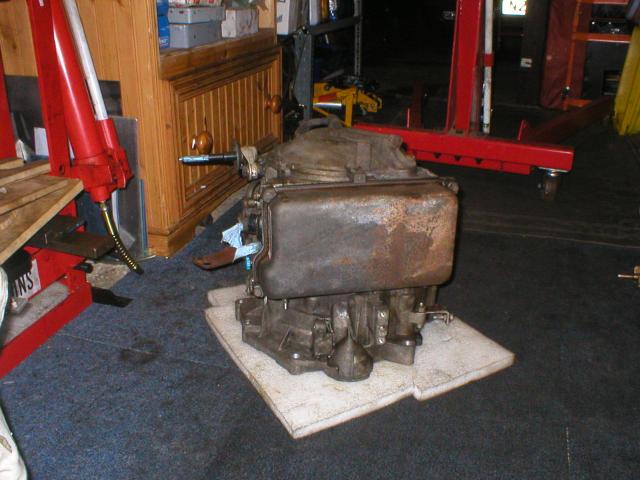 I already know one problem and that's the oil filter; it's as blocked as a blocked thing. I found out when I removed the cooler and oil gushed out from the main gallery from the pump. By now that gallery should have been empty - having drained back via the filter.
Another dead give-away was little oil in the torque converter and no oil running out when I tipped it on end just before I took the second photo. A good one will fairly gush when tipped on it's side like that...
The torque converter neck bearing is good and as it was not noisy when it died, or not excessively so, I'm hoping that it's not badly damaged.
More news as it happens...