I had an intermittent problem with my driver's side headlamp. It would go off for a few minutes, then come on again after going over a bump and be OK for months. Then it went off on a long journey, before coming on again. Now it's gone off again and I can't get it to light. The bulb is fine.
I can't search for a bad contact or sticky relay in the wiring because I can't figure it out.
The Car is a C5 with a 56 plate.
I can't find the fuse! The engine compartment board has this layout: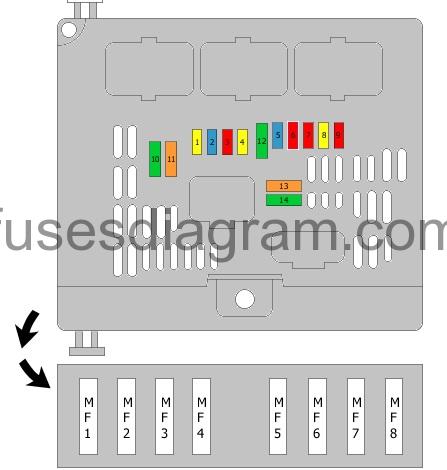 But the table below that diagram doesn't list a headlamp fuse, or one for any of the other fuse panels. I've looked on several websites.
Which connector supplied the headlamp?
Is there a headlamp relay? If so how do I access it?
All suggestions welcome.
Thanks
Neil