Disaster struck last night, must have nudged the rattle gun to tighten when taking the wheel off and broke a wheel bolt in the hub.

So... I'm wondering how difficult this is going to be to remedy it? I've had a google and a search of the forum and found the following diagram posted by Marc in another thread: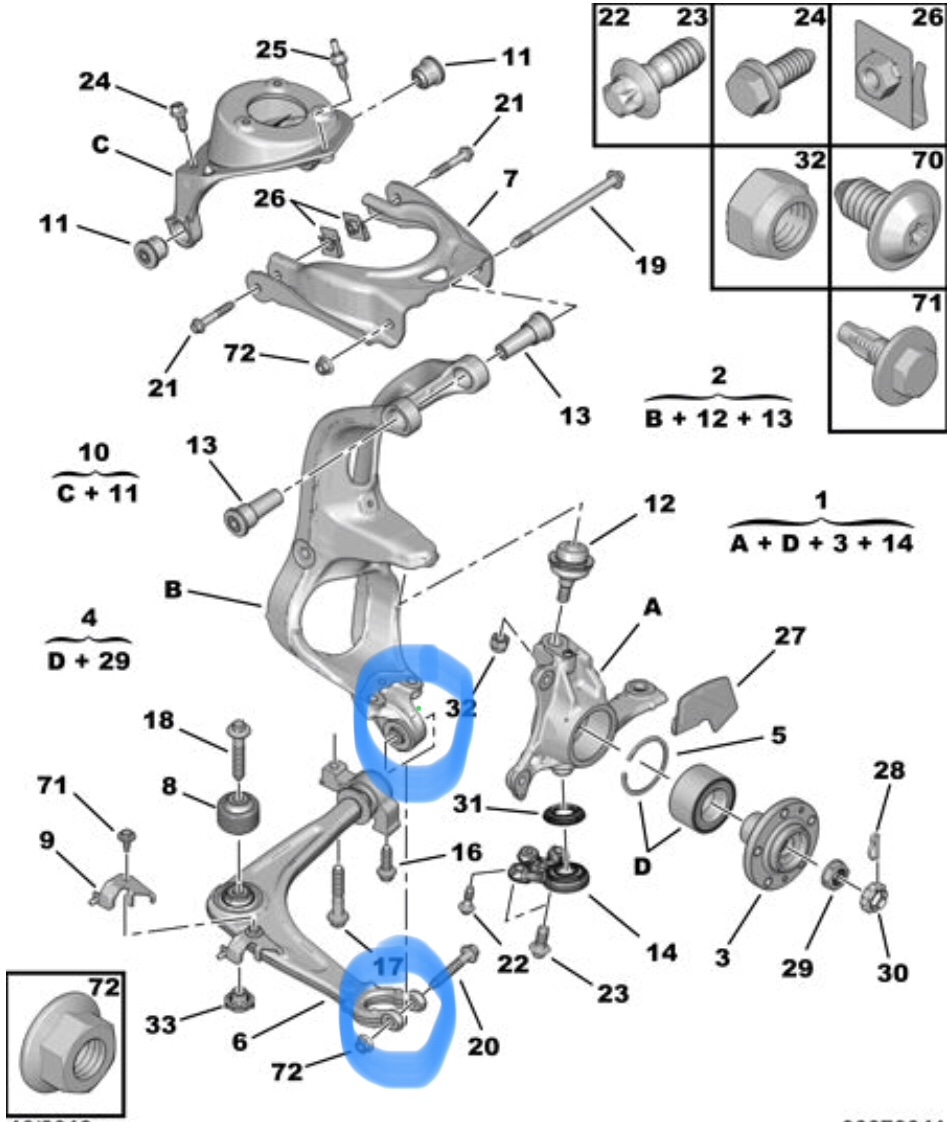 I'm thinking on replacing the drive flange / wheel hub, item #3 above. What I'm wondering is how much of a challenge it's going to be to remove the drive flange from the bearing. Am I likely to be able to pull that out of the hub with the hub still on the car? Or am I going to have to remove the hub carrier, item A in the diagram, and essentially do a wheel bearing job?
If I'm going to have to remove the hub carrier from the vehicle, what is the least troublesome way of doing it?
I was thinking on splitting it at the bottom pivot bolt #20 in the diagram, and top pivot bolt #19 in the diagram, and removing the trackrod end from the hub carrier as well as the drop link which is also the locating bolt for the bottom of the front shock absorber IIRC. Is that the best way?