Expanding all the time and already in place in the Transport for London Congestion Zone, and in many other locations across the country.
Personally I welcome it. Already here in Northumberland and the Scottish borders too, and not just outside schools and on housing estate roads, but through villages, and in town.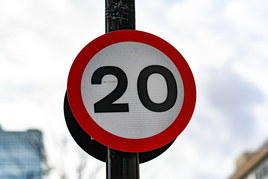 Wales becomes the first UK nation to make the lower speed the default choice following trials in eight communities across Wales and will be rolled out nationally in September 2023.

The new legislation will not apply a blanket speed limit on all roads, it will simply make the default limit 20mph, leaving local authorities to engage with the local community to decide which roads should remain at 30mph.
REgards Neil