I imagine there are a fair few of us using windows 10 so how about posting some of the unusual pictures that appear, with a brief description, here's one that appeared this week.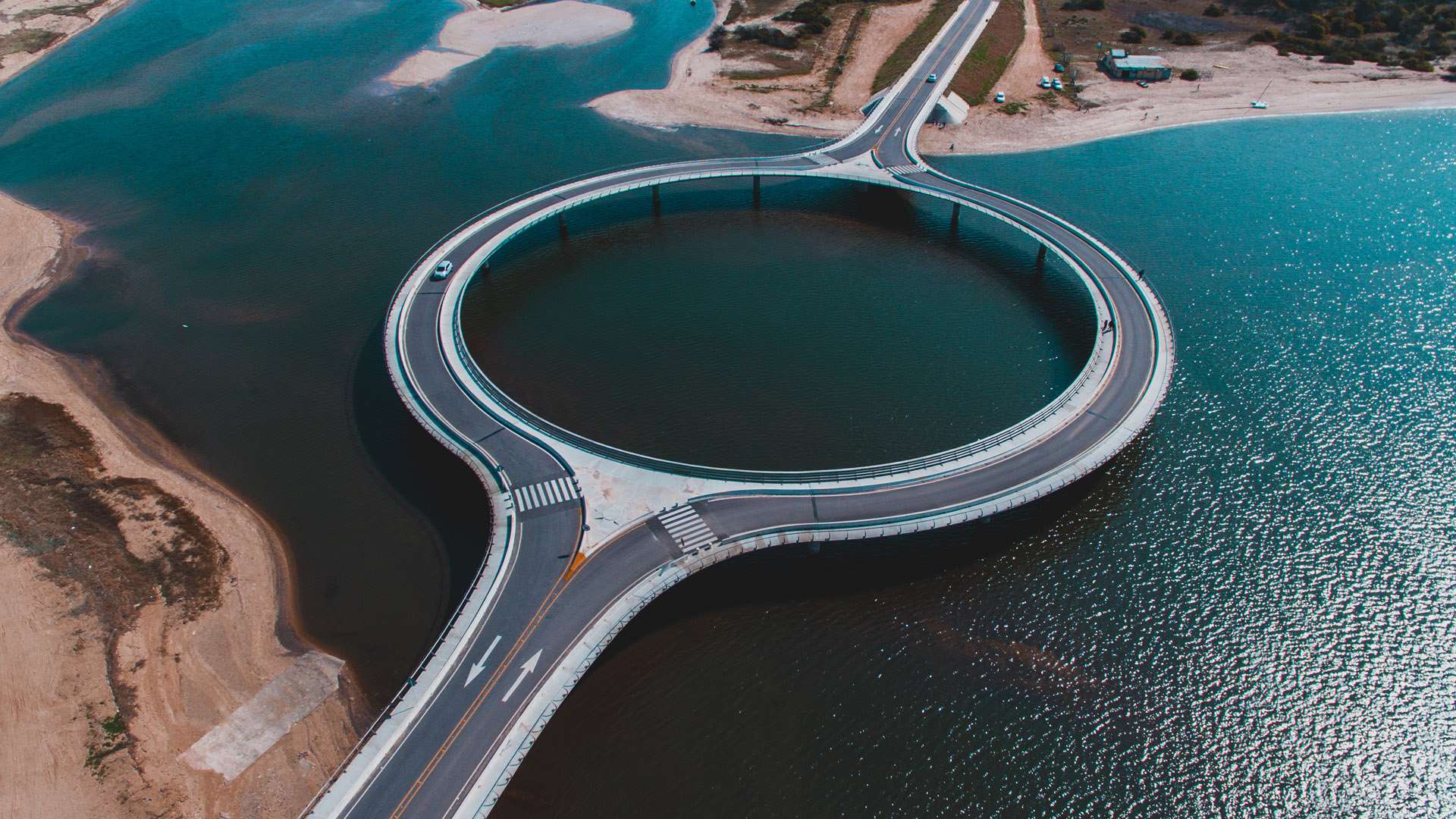 Laguna Garzón Bridge in Garzón, Uruguay
In 2015, this ring road bridge opened, consisting of two semi-circular one-way sections that form a kind of lagoon within a lagoon. Owing to the design, cars slow down on the stretch, and – bonus! – pedestrians get their own lanes running along both the inner and outer part of the circle, allowing some fantastic sightseeing.