Moderator: RichardW
Messages: 6 • Page 1 of 1
saeedm

Posts: 59
Joined: 29 May 2021, 11:51
x 13
how much air gap is acceptable for xantia abs?
this one have 6mm air gap!! -heat shield over sensor-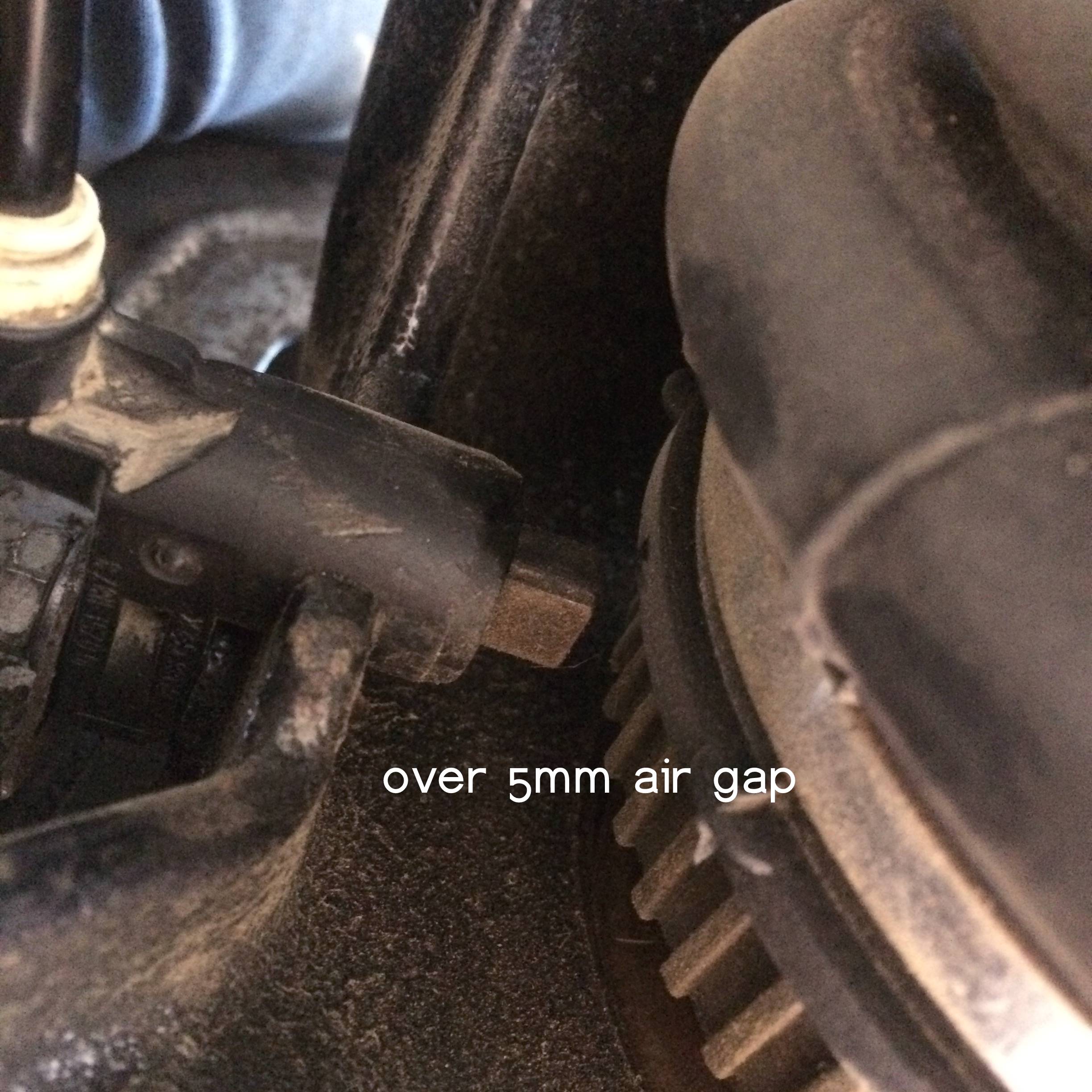 xantia_v6

Forum Admin Team
Posts: 7843
Joined: 09 Nov 2005, 23:03
x 502
The series 1 sensor is longer than a series 2, so if that is a series 1 hub, it probably has a series 2 sensor fitted. I think it will work if you modify the mounting lug to move it closer, but I don't know the correct clearance.
saeedm

Posts: 59
Joined: 29 May 2021, 11:51
x 13
the car is mk2 and the sensor is the original one - i think!-
you mean cv joint by saying hub?
cos abs gear is over cv joint.
i think it is peugeot 405 cv joint !!
white exec

Moderating Team
Posts: 7241
Joined: 21 Dec 2015, 13:46
x 1392
Gap is usually around 1mm.
saeedm

Posts: 59
Joined: 29 May 2021, 11:51
x 13
i measured abs gear outside diameter and it was 90mm. so this is correct for xantia - i think!-
if cv jont and abs sensor is the right one so it can be from knuckle!!!
saeedm

Posts: 59
Joined: 29 May 2021, 11:51
x 13
you are right
update:
until 1995 Xantia had 90mm abs gear with 48 teeth, and 29.8mm abs sensor length
From 1995 onwards Xantia have 99mm abs gear with 48 teeth, and 25.2mm abs sensor length
the sensor air gap can be from 0.6mm to 1.8mm
source: xantia manual
as shown in pic: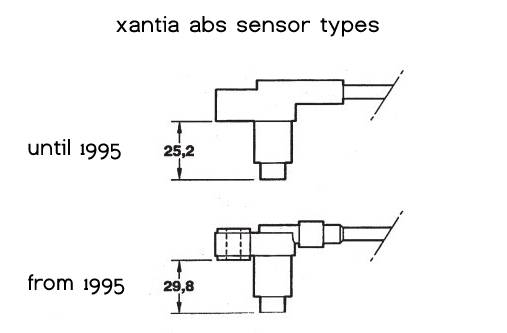 Messages: 6 • Page 1 of 1