in order to remove bearing outer ring inside without damaging plastic seal protector:
step 1:
find a thick washer that fits to the end of bearing outer ring.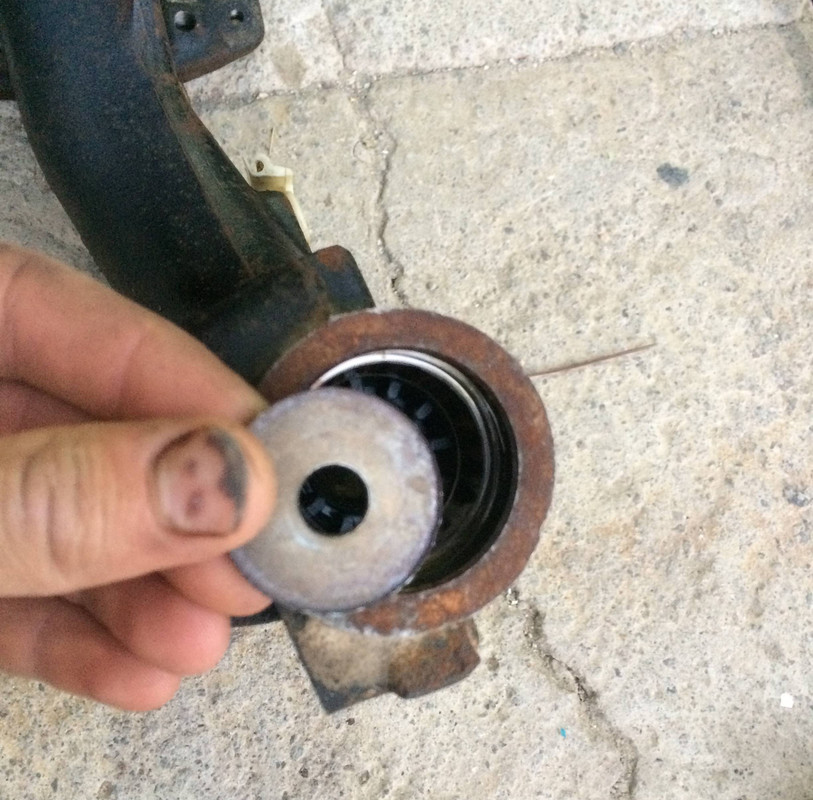 step 2:
apply thick coat of oil to exposed area of rear suspension arm bearing housing in order to keep it clean and smooth from welding spatters
step3:
weld washer to bearing outer ring in 3 or 4 spot. but do it fast to not burn or melt plastic seal protector and after welding cool it down with water.(fast)
in order to keep safe plastic seal protector from welding spatters, insert a appropriate bolt in washer.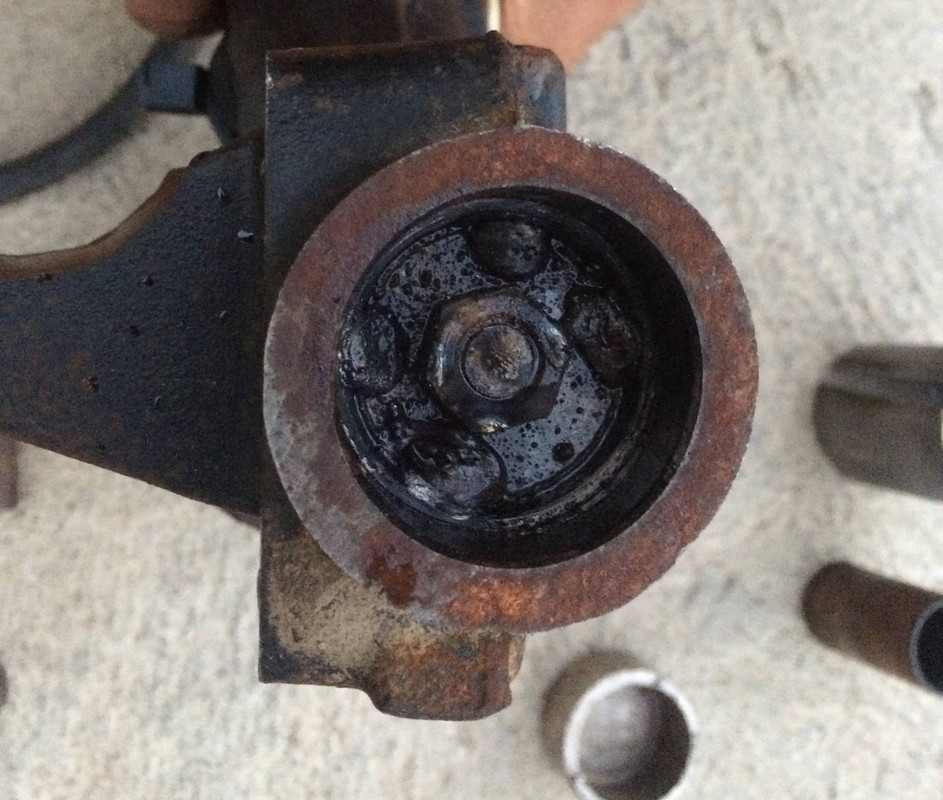 step 4:
hit washer from behind to eject welded ring. then remove plastic seal protector carfully.