Hello everyone
c4 2014 model 1.6 ehdi 115 exclusive semi-auto 65k miles.
SERVICE light on and the start stop system didn't work, The car was running fine no problems just a service light.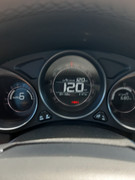 The fault codes are U1133, U1134
Went to Citroen dealership in my town and they couldn't tell me what's the problem was, they told me to visit a Bosch Car Service instead couse they have 'better tools'. I was really disappointed, so I decided to visit Citroen dealership of the nearest city.
After 3 hours of checking the car there,they told me it's the start stop system and its needs replacement. total cost 1005€ parts 200€ labor.
bought a used one and went to them to fit it.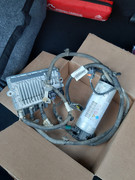 after fitting it, the car still have this fault codes and still have the SERVICE light. They asked to leave the car there for more research.
I'm really exhausted and disappointed. I have the car 1 month and want to fix it (somehow) and sell it or to put it on fire . it drains all my energy.
Thank you for your time and I appreciate your help.
VIN is VF7**************[VIN obfuscated, can be read by forum staff] in case of needed.