Ok here's a real brain teaser for you all, I'm genuinely interested to see what other people's recollections are.

Although I have never owned a Ford or Volvo, I was pretty certain I knew what their logos looked like. Growing up in NZ Fords were extremely common - I'd say even more common than the UK because as well as the ubiquitous Escort, Cortina, Sierra etc, there were the V6/V8 Falcon's which were very popular but never released outside the NZ/AUS markets. So they were everywhere.
My recollection of the logo is pretty much identical to this image, with an almost straight bar through the F:
I'm absolutely certain of it. Well apparently I'm wrong!

The Ford logo is like this with a curl at the end of the through bar that looks like the letter E:
Not only that, but apparently it has always been this way, the version with the straight cross bar never existed, and can't be found anywhere in pictures or online, with the above straight bar version actually being a photoshop that someone did to show how they (also) remembered it being. Say whaaaaat ?

Next up is the Volvo logo. Now I may be mistaken on this because Volvo's were a somewhat rarer sight than Fords growing up in NZ but I'm pretty sure that most Volvo's either had the letters Volvo spelled out as individual pieces (typically on the rear) or had the word Volvo inside a circle with a horizontal bar through the middle, somewhat similar to this:
Well apparently I'm wrong again, because this has seemingly never been the case, the circular version has always had an arrow in the top right corner like the male gender symbol: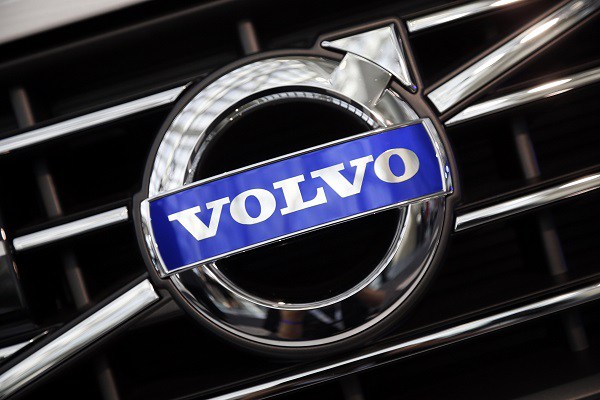 Huh ?

It seems like an odd symbol to use for a car logo, I'm sure I would have noticed this before. I could swear that it was a circle with a bar but without an arrow, although I'm not as confident in my memory as I am with the Ford logo.
Naturally when I go back and look at pictures of old cars or official information for the marquees I can only find the "new" versions of these logos as if the "original" versions never existed.

Does anyone else remember the same old logos as me from their youth ?
I have more to say on the topic but I'm curious to get some feedback from others before I say anything that might be considered a leading question.