This is taken from my project thread on club-306, I will edit it more at the weekend so that it makes more sense - enjoy!
This my car is a Pug306 1.9TD Meridian and its colour is Nile Blue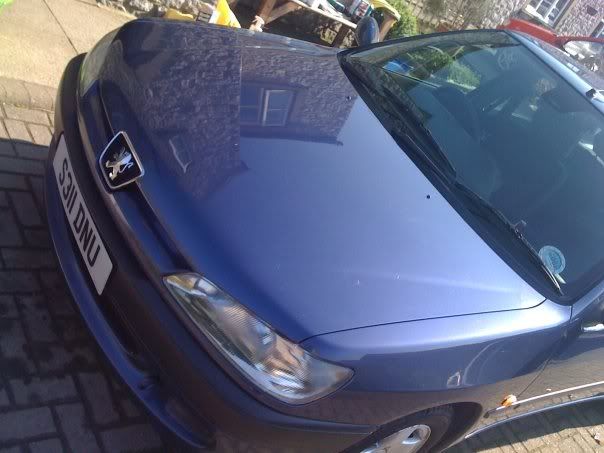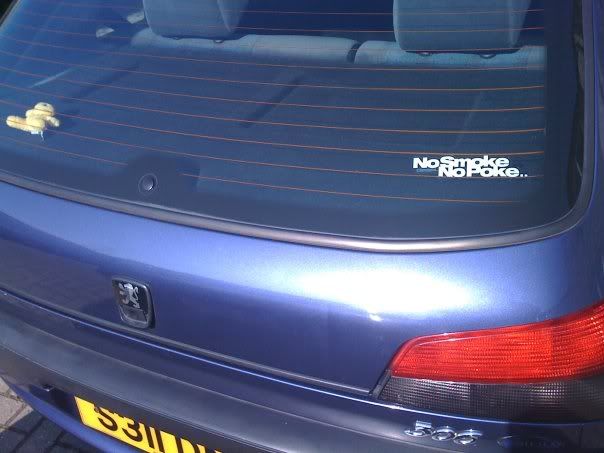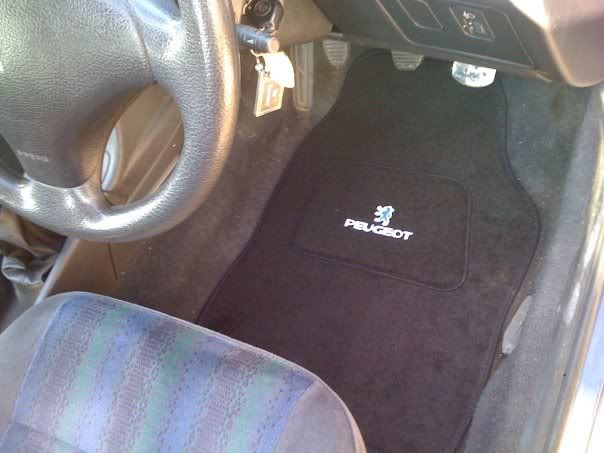 This is what i've done so far:
* Pressed Plates - i'll upload a picture later.
* Fitted a set of Ph3 Crystal lights & HID Lights
* GTI 6' Splitter
* Fitted a Toad Alarm with tracker, so my car is extra safe and it can be controlled by my phone

* Quite a bit of work at get the paint to look its best! i'll get there in the end lol.
* Wrapped Front Badge in Vinyl carbonfibre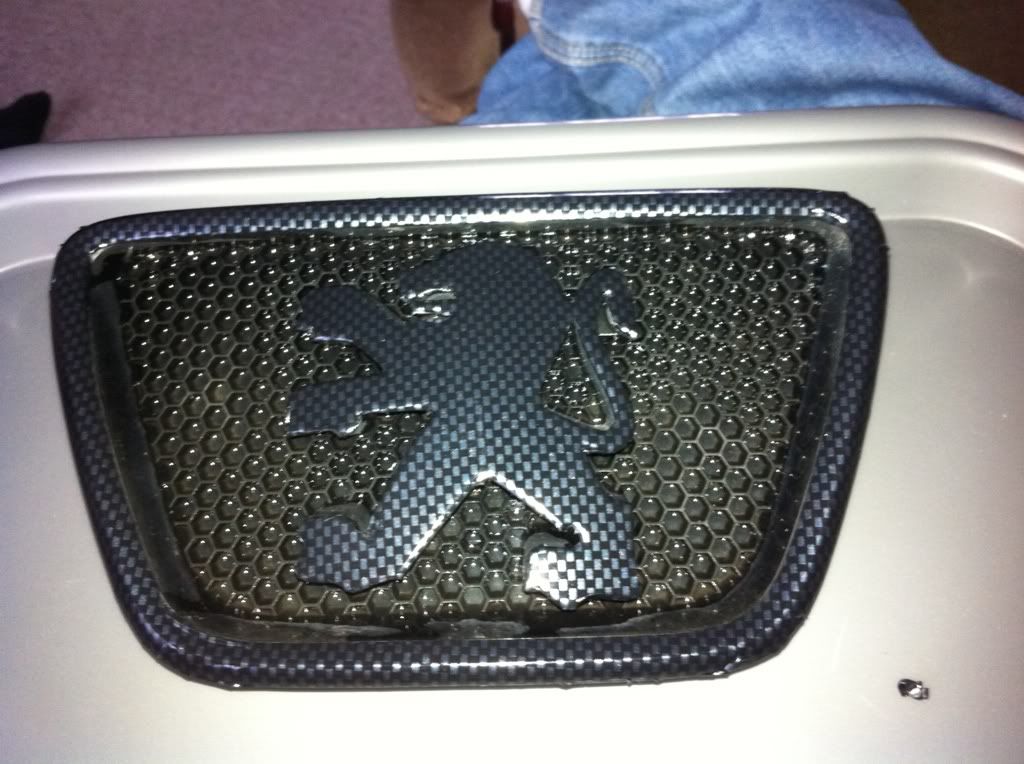 Fusion Headunit with iPod/iPhone compatible
* 6.5" JBL components in front doors
* 2 x Onyx 4 channel amp with an amp rack to hide the wires, which i made myself

& i've also sticker bombed the centre plates!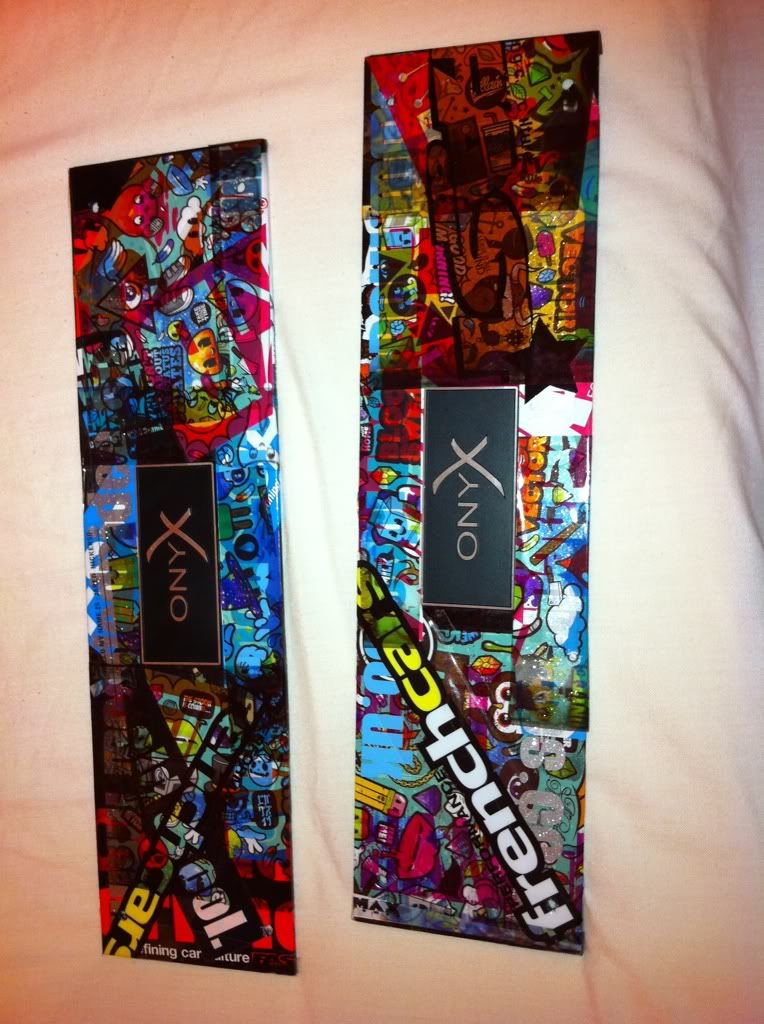 * Twin 12" Onyx Subwoofer

Plans for the future!
* Lots of STICKER BOMBING!
* Fix my dodgy central locking!
* Finish of my airbrushed bonnet!
* Fix rear axle
* New alloys
* New suspension
* Some Bodywork
* Some engine upgrades and lots more !!!!!!!!!!!!!!!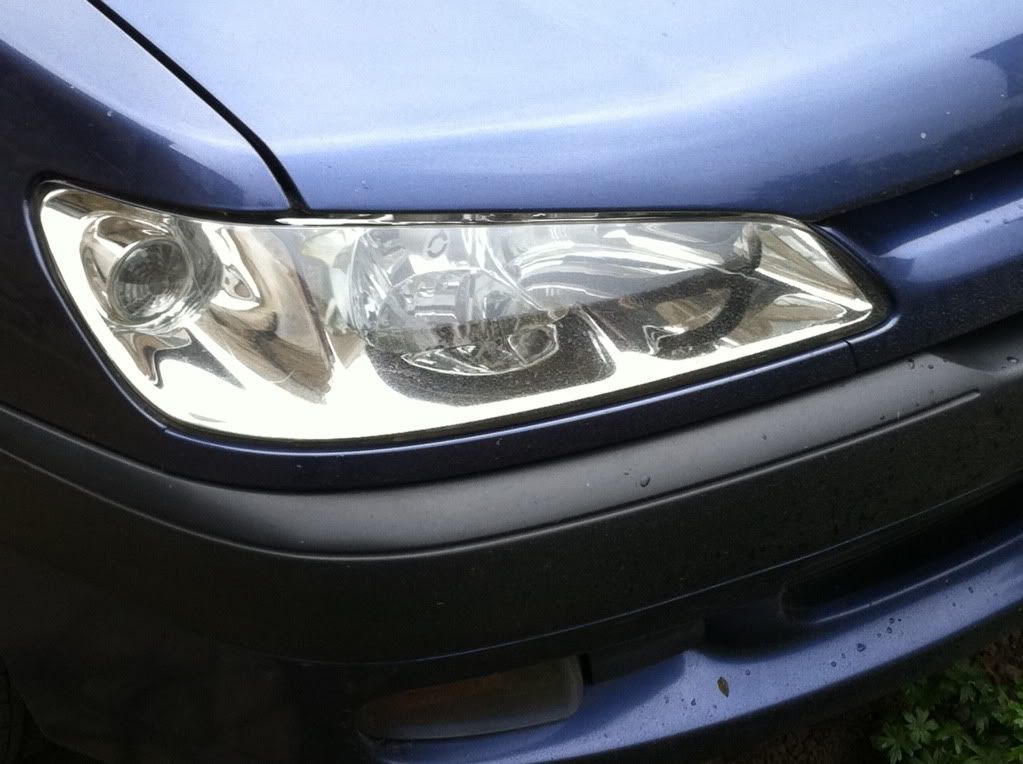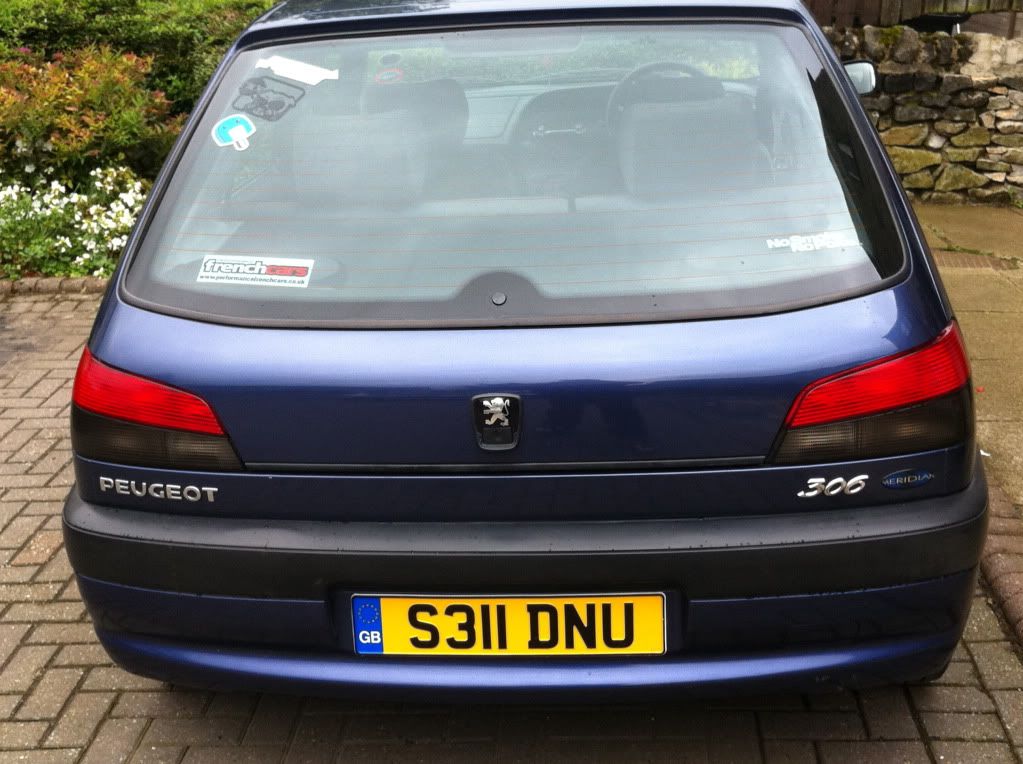 A few stickers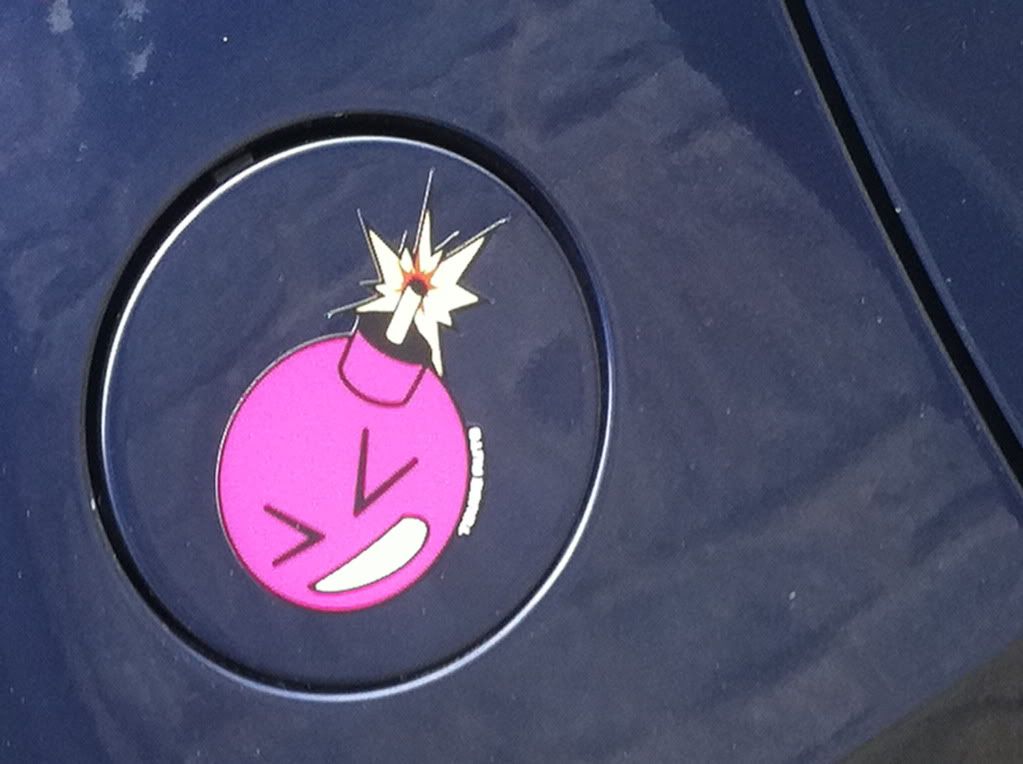 New mud flaps, hoping to fit these next week if possible as i've go the week off work.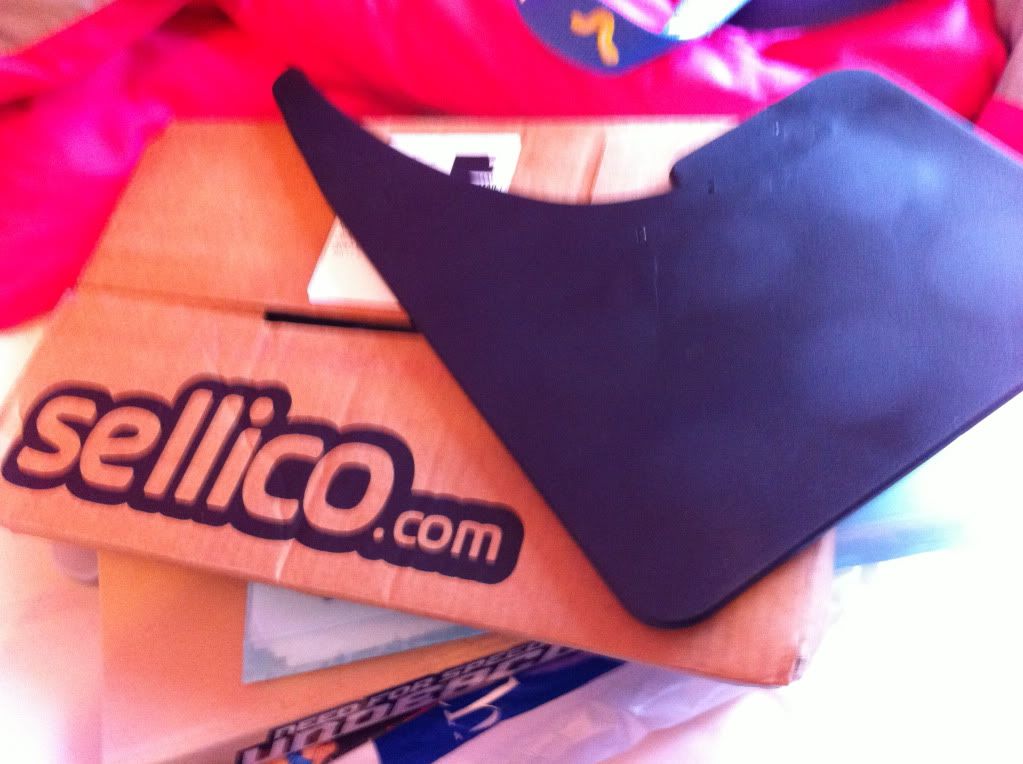 I also made these valve caps, they are chinese lucky cats. Im also currently working on some different valve caps.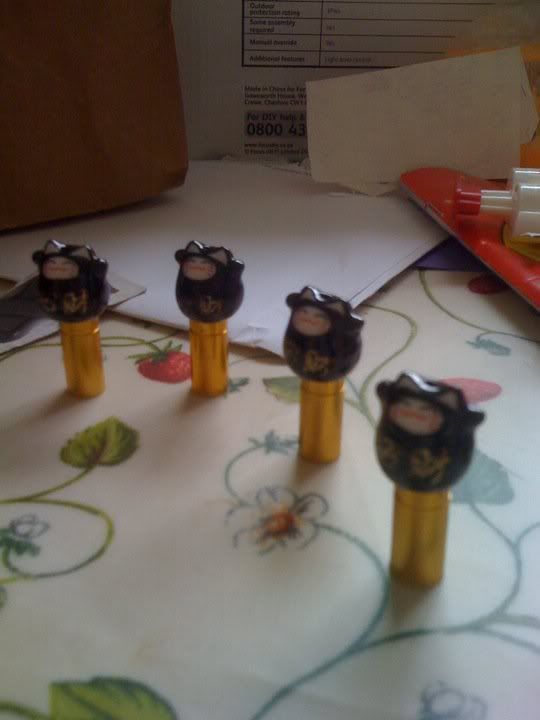 Some pics of the bonnet im working on. It only cost me £25 off ebay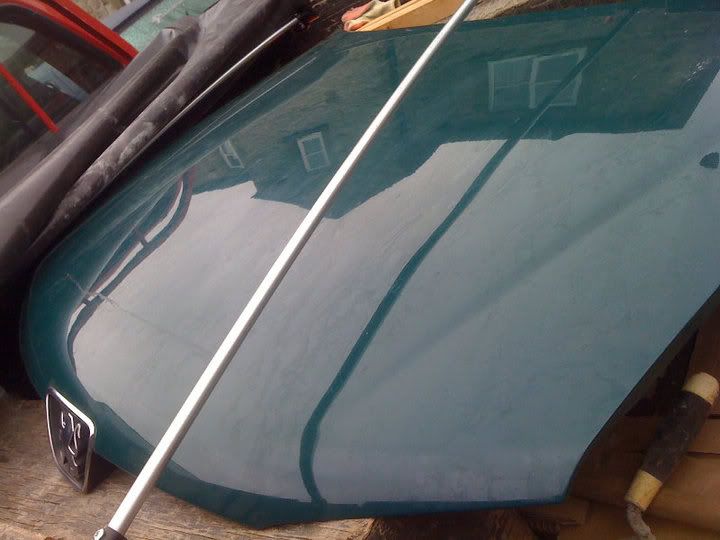 It wasnt in the best of condition on the under side, so i took the worst areas back to metal and gave them a coat of etch primer as nobody likes rust (UNLESS YOUR INTO RATTING!) All that needs doing now is to get some primer down, then gloss black base coat and begin airbrushing!!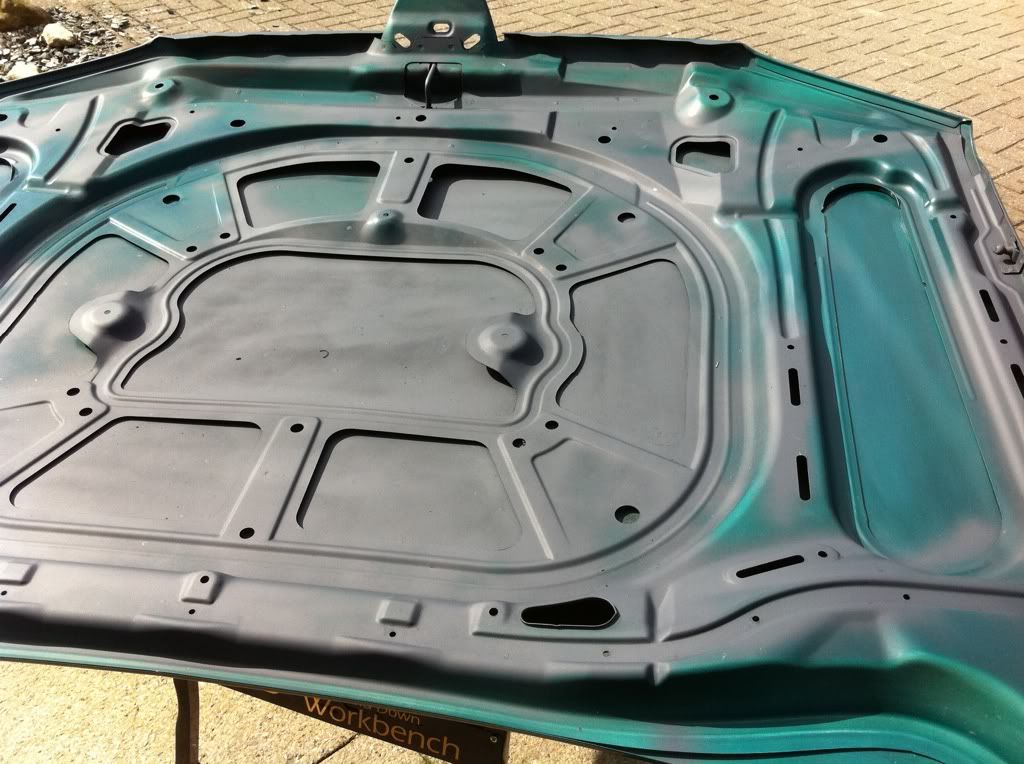 Im also looking for some nice H.O.K. paints i've already got myself some marbelizer to get me started with some off it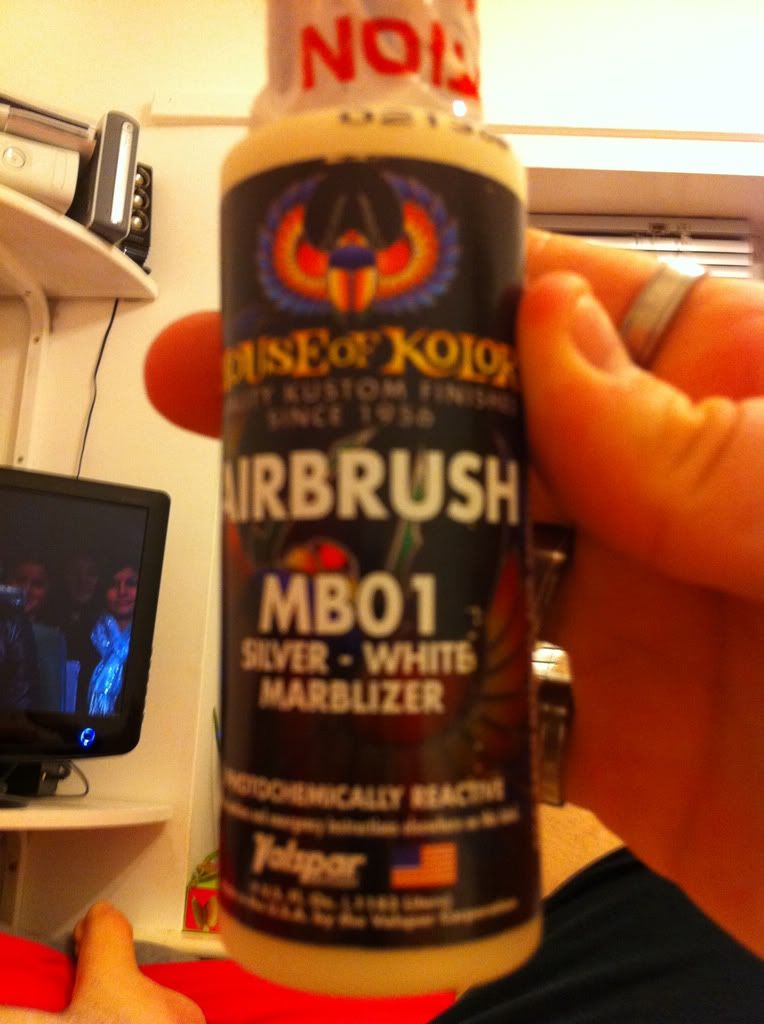 Some more stickers! I will be comencing sticker bombing shortly!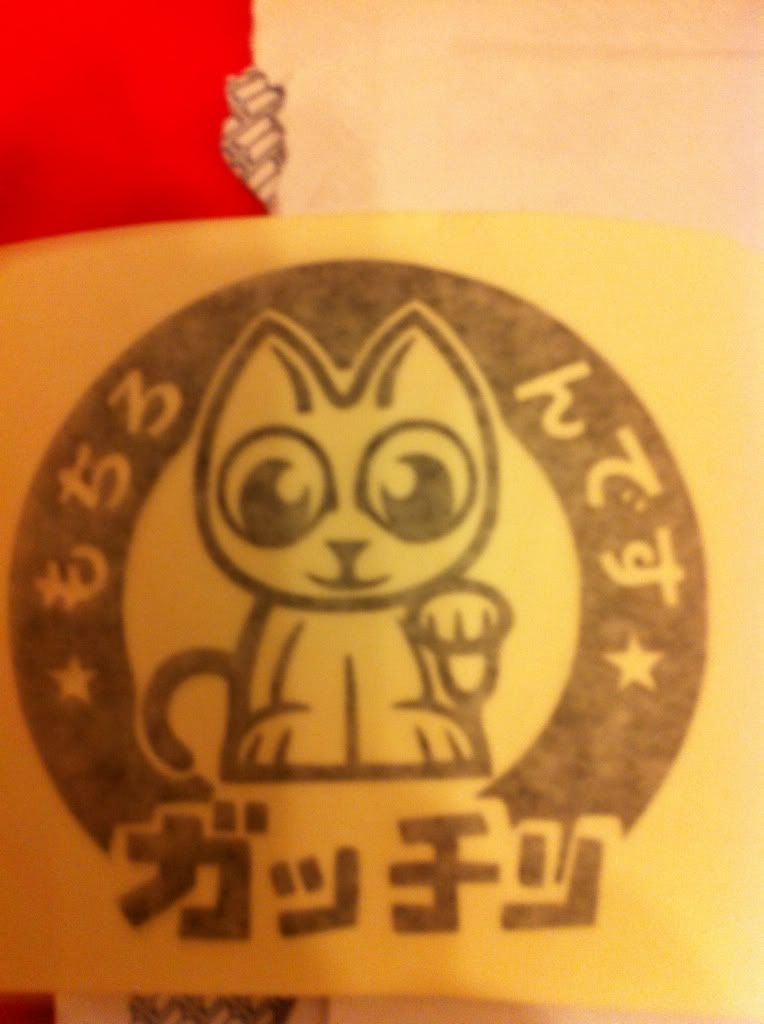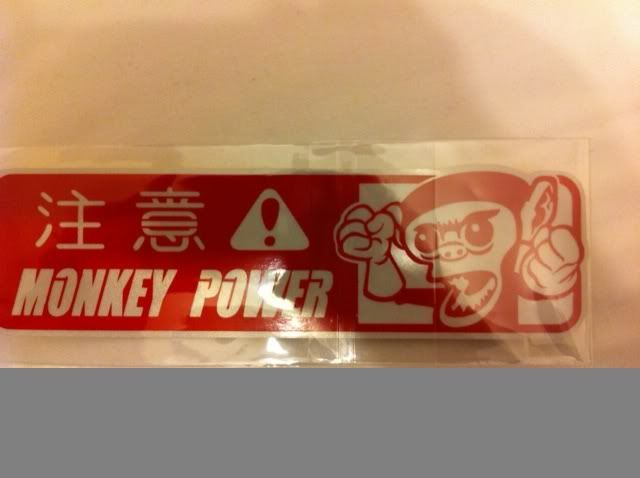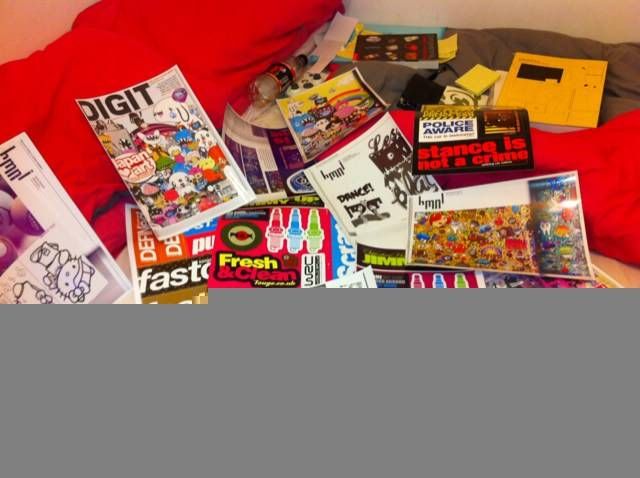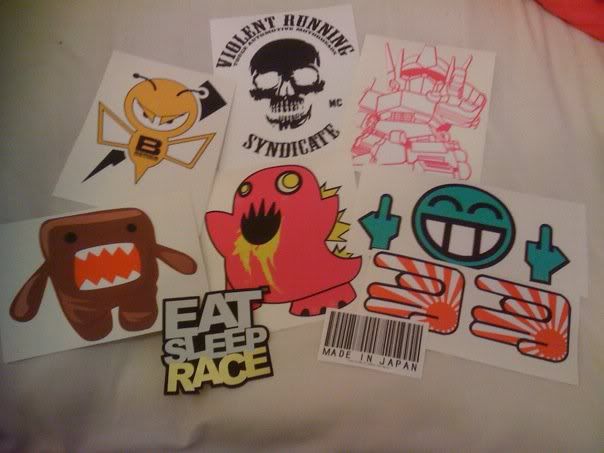 I picked these up today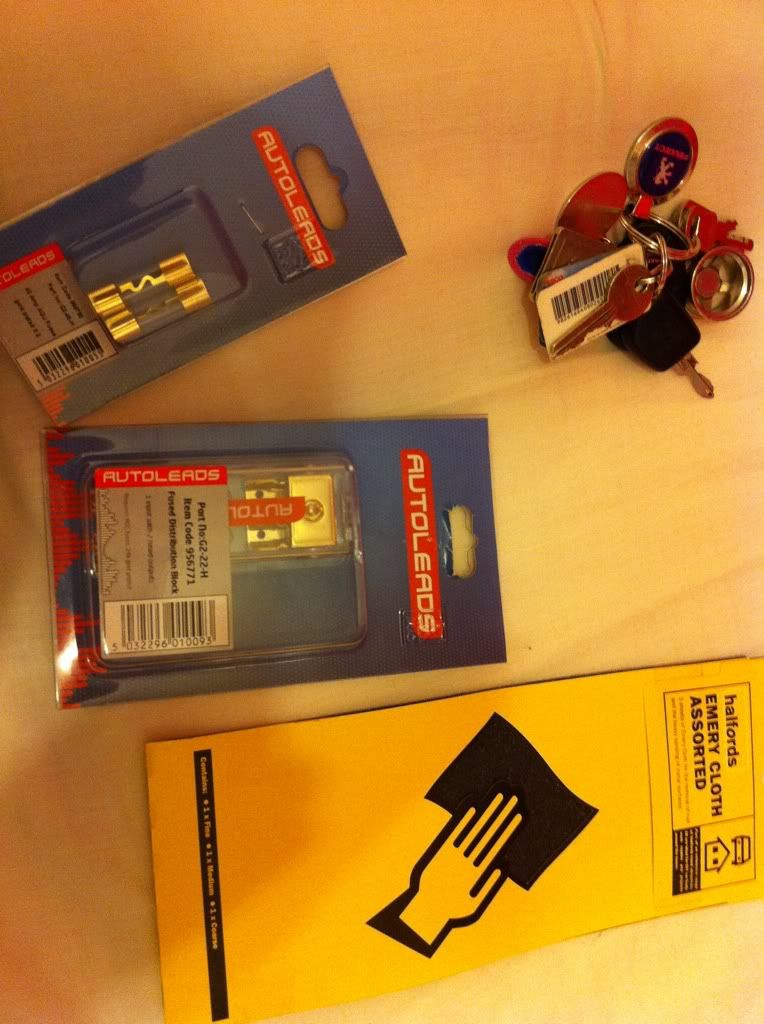 I've been looking for a fuse distribution block for ages and finally found one in halfrauds for £20 also picked up some fuses aswell. I found a battery terminal block aswell but couldn't afford that today

Got some emery paper for sanding my other bonnet ready for paint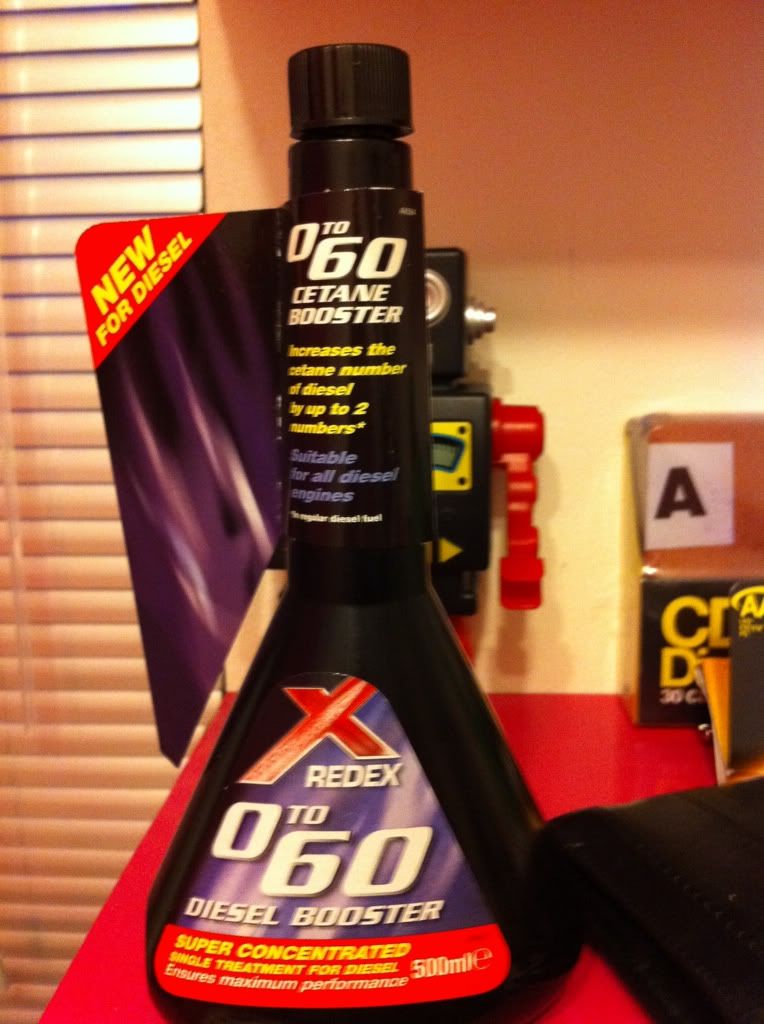 I installed the fuse distribution block which is fantastic and much better than my home brew version lol I've still got abit of wiring work to do, but i've identified the culprites that need fixing! I did some sticker bombing!
If you don't recongnise which bit of trim it is, I'll tell you. It's the bit that covers the rear wiper motor. So I thought I'd brighten it up. It's been an absolute bugger to do! I cleaned it so that the stickers would go on easy, but they didn't! Finally got them to stick with abit of spray glue. It don't look to bad but could be better.
When I've got abit more money I'm going to vinyl wrap the trim first, ive wrapped a few things & they've come out good, also it will make it easier to sticker bomb.
So the gear box is Went bang, So I've picked up a gear box from a peugeot breakers in ilkeston, they were really helpful so I will definately use them again.<br /><br />While I was there I managed to pick up a half leather interior with door cards for £100 they just need a good clean up and put in the pug!<br /><br />I've also ordered a solid gear box mount from BakerBM, so that will be fitted aswell.
my to do list!Clean up the new interior & fit it.<br /><br />* Wash the car and fix some of the paint work.
Picked a spoiler up from ash23 for £10

<br /><br />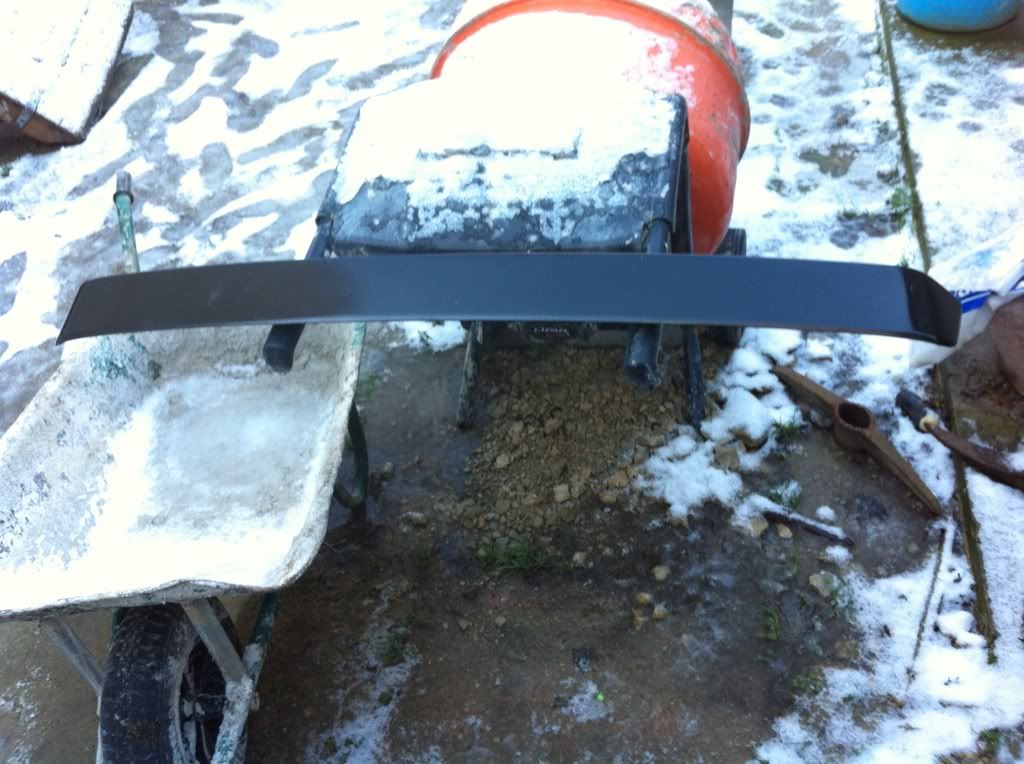 <br /><br />I will be painting it to match the car. It also looks pretty good as it is on my dads cement mixer lol.
Also ordered some of these, they'll look really nice with the exterior trim when it's painted

<br /><br />
My shiney new oil catch tank & some seat belt pads.<br /><br />
<br />
So I got some cyclones!!!!!<br />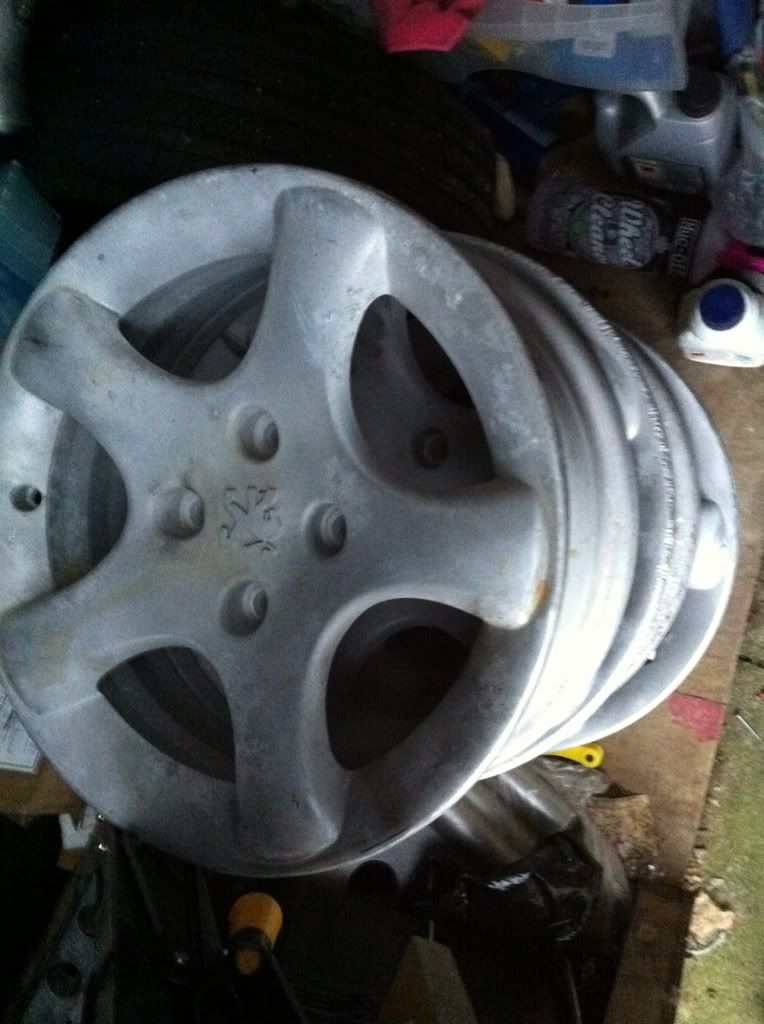 <br /><br />They've been acid dipped recently, just need a clean up and some etch primer. Then they will be ready for painting!!!!!!<br /><br />I'm going to do them gloss black to match the trim on the car and paint the Pug lion the same colour as the car. As for tyres I think I'm going to be sticking to khumos as they're a great all round tyre. <br /><br />I also picked up some more speakers to add to my I.C.E. setup.<br /><br />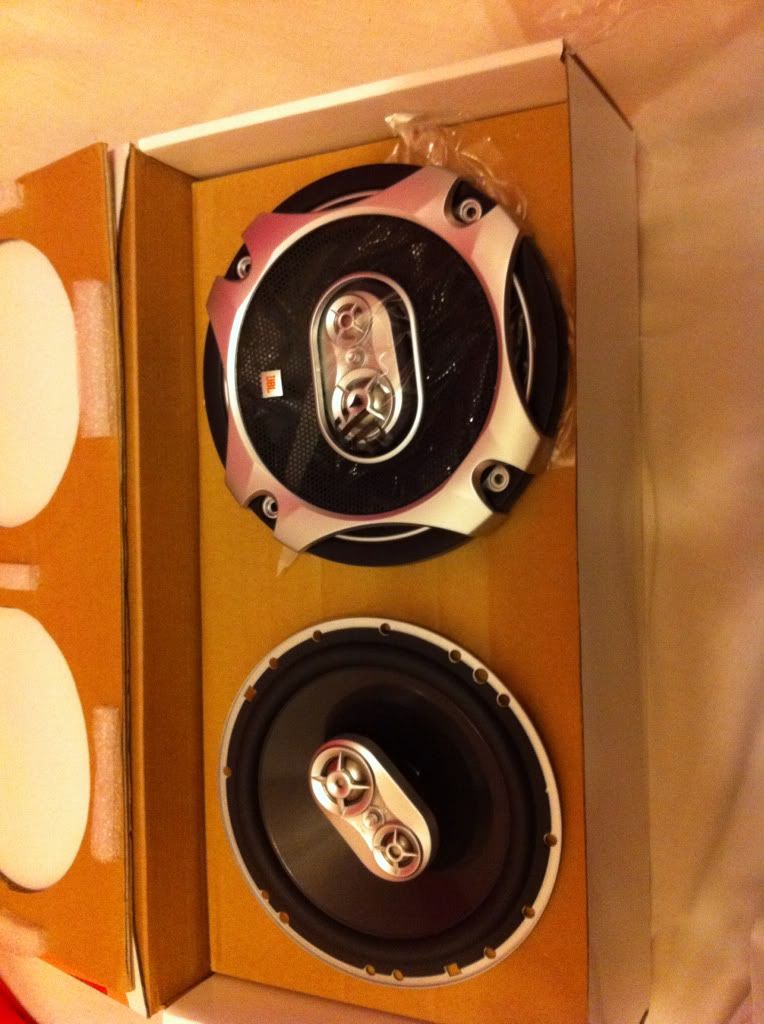 <br /><br />I will be painting the silver bits black to blend it with the doors to it a OEM look. <br /><br />Also picked up some oil & filters to go the car a service at the weekend if the weather ain't to bad.