This afternoon I bought the Saxo West Coast that Luke picked up recently. It's a 1998 car with just over 80k on it. It drives well enough but there is a bit to do to get it right. It was good to meet Luke, he really loves his cars and is clearly as mad as they come. I had a spin in his Volvo 440 2.0 as well, I was nearly tempted by it.

So anyway, we agreed a price and the Saxo came home with me.
Here it is:
I've never had a 1.4 Saxo before. I was surprised at how nippy it is compared to the 1.1s. It pulls well, especially in 3rd gear.
I gave the interior a quick clean to get a grip on what sort of condition it was in. It came up very well.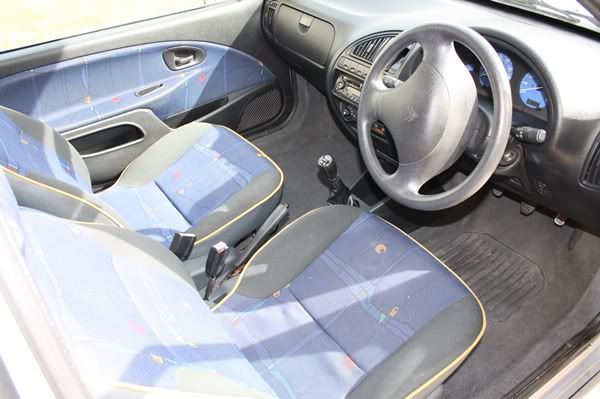 The first job that needed done was to sort out the boot, which was absolutely soaking wet. It looks like the boot seal wasn't on right and it has let water in. You can see how wet it is in this photo. There were pools of water gathered.
The water had also ran under the back seat and gathered. The seat cushion itself it pretty wet. I cleaned it down and there are no problems though, the floor is solid under the seat and it will dry out.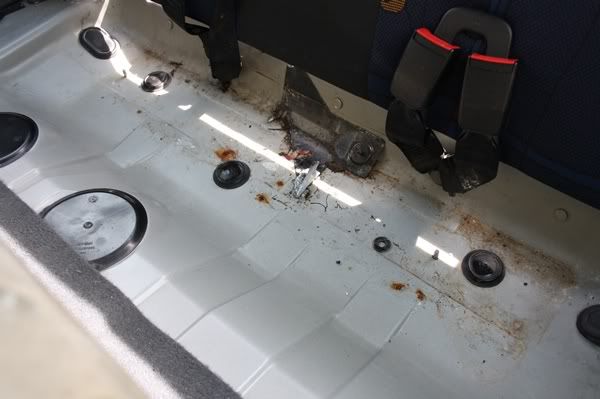 That horrible sound deadening stuff would never have dried, so out it came. It took a while to peel it all off and then I rubbed the boot down with wire sponge to see how solid it was. Thankfully it's very solid.
Having looked around the car there are some priority jobs to do when I get the time. First will be a full service and a timing belt change. It looks like the timing belt is the original item and it is in poor condition, so that makes me nervous.
There is some rust bubbling through on the roof which will need dealt with and I need to get an aerial.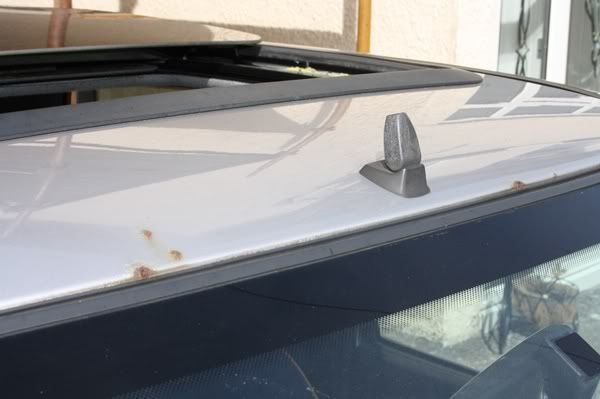 That's about it for now. I'm pretty happy with the car. I'm itching to get the timing belt and service done.