I use geograph on a daily basis, and its provide much interesting content on the FCF, and is a tremendous resource of creative commons images. Surprisingly the Geograph project itself has a connection with Oakham, and this establishment, which is surely worth a visit, right next to the station, the Grainstore Brewery and its Brewery Tap.
Our ninth in Oakham-Rutland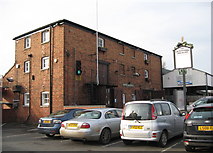 © Copyright
Martin Richard Phelan
and
licensed for reuse under this
Creative Commons Licence
.
BBCod
Lets see what they have on offer
https://www.grainstorebrewery.com/drink/
Regards Neil