New member Patrick Ward who owns an X-reg ( registered on 15th feb 2001) posed a question of whether his was one of the first C5's registered in the UK.
viewtopic.php?p=647231#p647231
I managed to dig out this from the motoring press at the time, Autocar's "C5 first drive" from their 21st February 2001 Issue. Only the editorial, but for the interested the issue is buyable on e-bay.
You can buy that copy but here is the editorial on it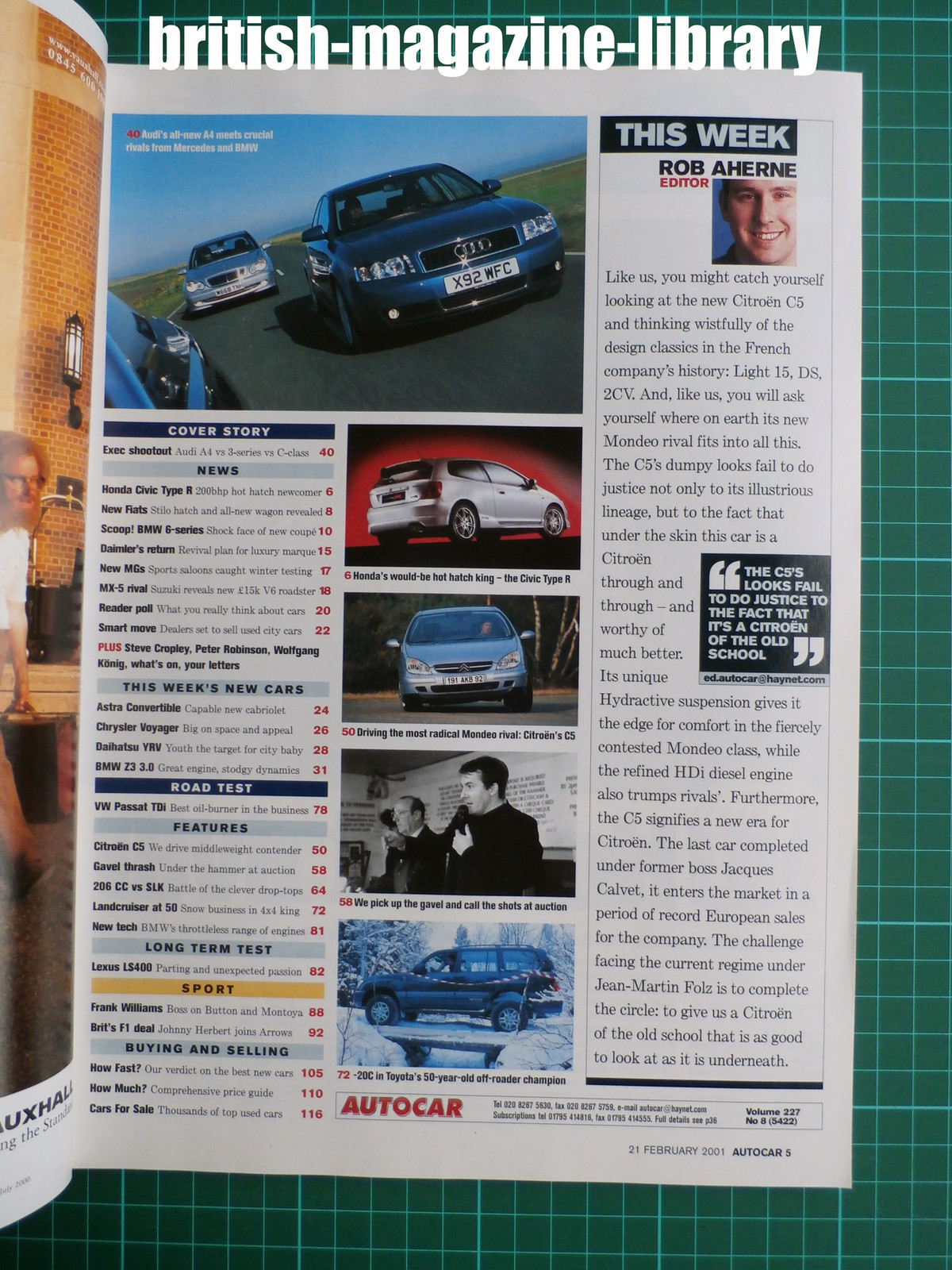 REgards Neil