Moderator: RichardW
Gibbo2286

Donor 2020
Posts: 5200
Joined: 08 Jun 2011, 18:04
x 1059
---
NewcastleFalcon

Posts: 15874
Joined: 25 Feb 2009, 11:40
x 1595
This was probably the last Fiat X1/9 I saw in the rust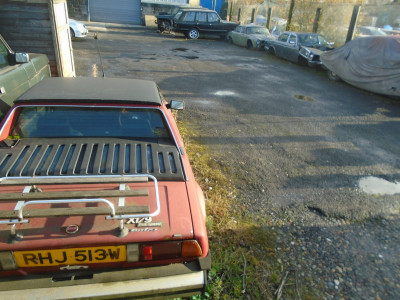 This one is an altogether different animal, and a nice colour.
Would cause a reasonable stir in the supermarket car park, very rare sight on the roads of the UK now.
Anglia Car Auctions 26/27 June
Regards Neil
---
myglaren

Forum Admin Team
Posts: 19776
Joined: 02 Mar 2008, 14:30
x 1496
Our family doctor had an X1/9. He zoomed through the bus station one day - no car access there - smashed into a bus, smashed the car and smashed both his legs. A girl I worked with was in the bus station and saw it happen.
---