CitroJim wrote: I had the immediate successor to that car, the 144, when I lived in Cyprus... I used it as my knock-about car, known locally as a 'Bondhu-Basher' to keep wear and tear off my new MG Metro...
This one looks a bit tidy for a "Bondu basher" but it is a 2-tone
This is more appropriate-up for sale as a "Volvo 144 Endurance Peking to Paris Car Rally".
Enlighten us.... would these be what is known in steely-eyed airmen circles as "bondu-boots"?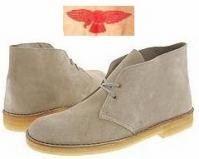 regards Neil