Can someone confirm the fill level on the suspension fluid tank? The level when set to lowest is on the seam of the bottle.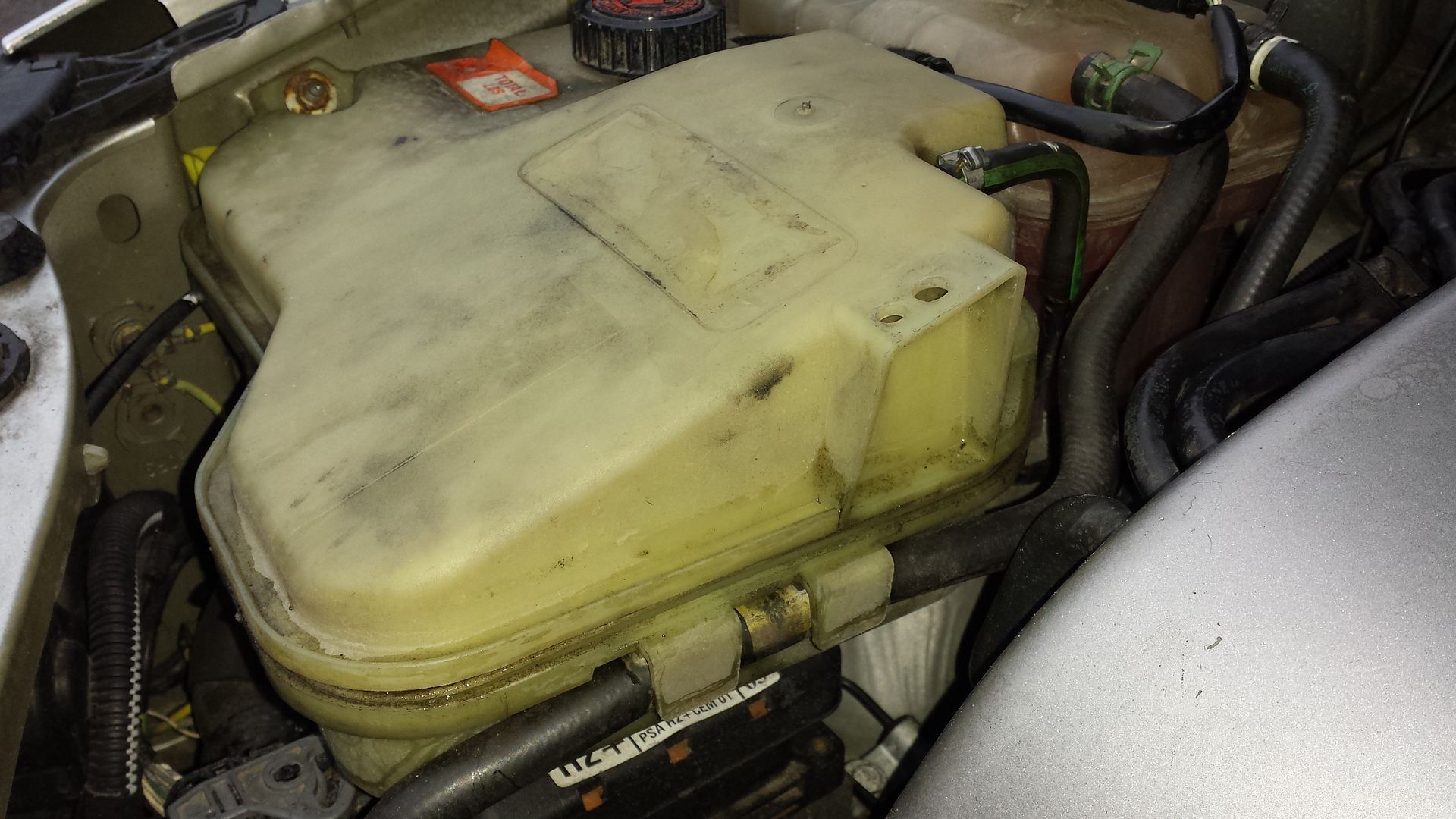 Is it half way in the window on the right of the bottle where the hole is for the clip?
Ps. Leak seems to have stopped, raised and lowered the car today and nothing.