Hi all
As you may know I purchased a C4 on Friday night, and I bloody love it!
Here it is, although the picture is pretty bad, and its hardly stopped raining since!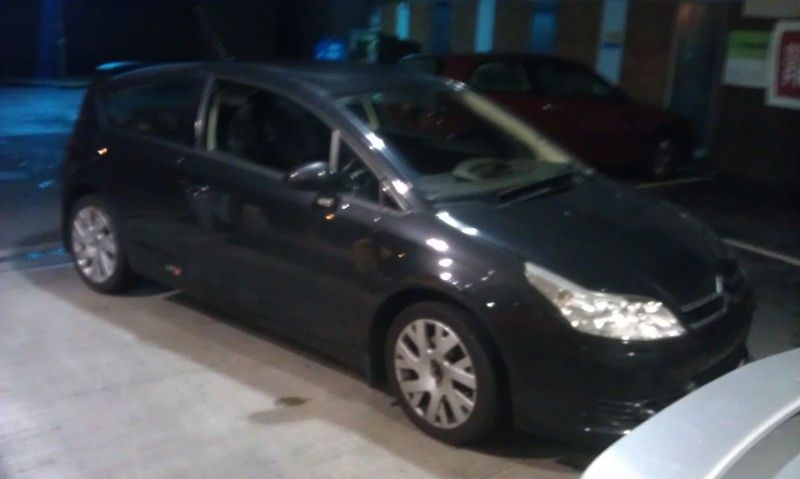 Its a C4 VTS 180 with 71k and is an 05 reg, but it has a private plate.It has a few little issues.
What's wrong with it you ask?
The directional headlights don't work and the boot thinks its open when you hit a bump. There is water in the rear and the blower sometimes doesn't work.....apart from that, not much. Apart from that its a really good car. It's a nice place to be, sounds great and goes fairly well.
Its possibly my best purchase yet.