Well, yesterday was an interesting day... It saw me standing with the fire brigade surrounding another bloody Range Rover...
I was on my way to the MOT, when I stopped at a set of traffic lights I smelt something that was a bit hot. I stopped in the local Tesco and felt the brakes on the two right wheels, both were stone cold, I walked around the passengers side of the car and saw smoke bellowing out of the front left wheel. Upon closer inspection I could see little yellow flames coming from the brake pads. I ran across to the fire station and grabbed a fire extinguisher, it was the wrong type but I figured something was better then nothing.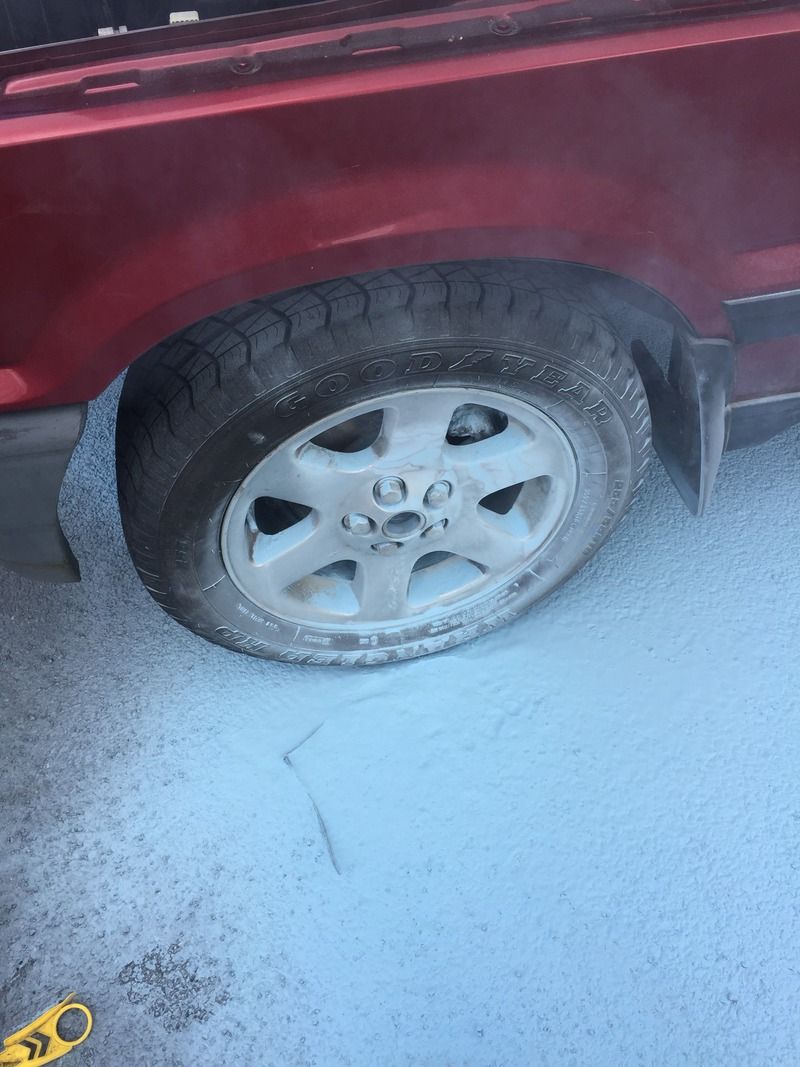 Anyway, I covered the whole wheel with the powder and then phoned the fire brigade as I was just across the road from the petrol station and I figured it better to be safe then sorry.
After the fire brigade had quenched everything I called dad and got him to bring my other Range Rover and trailer the 5 miles to the Tesco so I could tow this one home. I've not yet stripped it down but I've ordered a new caliper, carrier, discs, pads and a new brake flexi, total cost was £89 + VAT so was pretty reasonable.
What I did find strange though, was for the brakes to be stuck that hard I'd of expected it to feel unstable or start wandering under braking. It didn't though. It was perfectly composed to drive and when braking for the roundabouts and the traffic lights felt fine. I wasn't in a rush so was only braking very gently right enough, but still, it felt perfect.
At least it didn't fail it's MOT I guess...

I walked past the XM in the workshop today and decided that I was fed up looking at it and not driving it so I've taxed it today and will be giving it a run to the Moffat Car Show on Sunday. Looking forward to giving it a run as I've not driven it other then to get petrol in it in Autumn last year before it went away. It's last proper trip was to Cosford in September so it'll do it good to have a run.
David.